You must be logged in to see wholesale prices.



*** Free shipping this week on orders over $125.00 - Use Coupon: shipfree ***
Welcome to the
Custom Tachyon Wholesale Project
We developed this site to celebrate our success and give back to our most valued customers.
FREE TACHYON CHAMBER EXPERIENCES AVAILABLE
Make your appointment anytime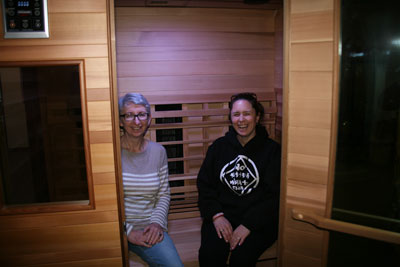 THIS IS SOMETHING DIFFERENT!
You must be logged in to see your wholesale prices.
Since 1992 we have been successfully offering traditional Custom Tachyonization.
Unlike traditional Custom Tachyonization where customer support is involved in every step of a custom order, the new system is streamlined, cutting costs on every step of the transaction. All apparel orders are custom printed and THEN Tachyonized. This cuts our cost of Tachyonizing and carrying a large stock of products. We have also streamlined the process for minimal handling. No stock means you reap the savings. At least that is what we are shooting for. If you want to send in your products or clothing for Custom Tachyonization, please contact our support team here.
Here you will find
The Custom Tachyon Wellness Systems first developed in 2005.

A custom line of Tachyonized Clothes.
For over two years we have been working on the hows and whats of a totally new offering.
Our goal was simple, develop a Custom Tachyon clothing line.
Historically, due to the cost, the people who use our traditional Custom Tachyonizing service regularly are athletes, professionals and business people.
The life advantage of being a Tachyon Field Generator affecting not only your personal balance and well-being, but that of those you're working with, is beyond the unknowing's understanding.
So until now it has been reserved for the elite to use every day.
The driving question of this project was:
What if we could change this?
What if we could all have an undershirt, or complete wardrobe of shirts and such.
What if our babies and kids could have the power of Tachyon wrapped around them?
What if we could go into work completely protected and causing balance all around us, everyday?
Would it change your life? Absolutely!
Some basic benefits of wearing Tachyonized Clothing:
Protect the whole body from EMFs
Charge the entire physical core
Promote healing from the inside out, all day
Reduce stress
Become the balanced energy system all the time.
Naturally be perceived as larger and more charismatic.
The characteristics of a leader.
Increased system functionality
Increased endurance
Increased strength
Increased inner peace
Just the start of the good list. It is hard for most to realize the life impacts, both internal and external, that would be a part of wearing Tachyon materials day and night.
So we did it, opened a wholesale-only site with no inventory, customizing every order, and creating a new opportunity to change our world. Enjoy!